Today, I feel like a mother with a newborn (despite the fact that my children are 5 and almost 3). Grant has finally realized that he can climb out of his crib, and he is taking full advantage of his new found freedom! Last night, he was up at 3:00am and then again at 6:00am, and although I suppose it could be much worse, my body feels like it has been run over by a very large truck (this is the 4th night in a row that I have woken up at least 3 times during the night!!). Combine that with the fact that we decided to "shake things up" around the Gussio household yesterday, and I am officially ONE TIRED MAMA!!
Excuse the blurry photos taken with my iphone, but I wanted you to get an idea of the complete and total mess that we made at our house yesterday. This is a shot of what used to be our guest bedroom (and will now be Sienna's big girl room) in the process of "demolition." This is our official BEFORE shot, and you will have to wait to see the AFTER photo when I have enough energy to take photos again :)
In other news, I did manage to put together a little project that I have been working on for a few weeks now (I got sidetracked with all the holiday hubub). One of my goals for this year is to put together more Shutterfly books. I still love traditional scrapbooking and Project Life scrapbooking, but I also really love the look of a profesionally printed hardbound book......so
here is what I ordered yesterday.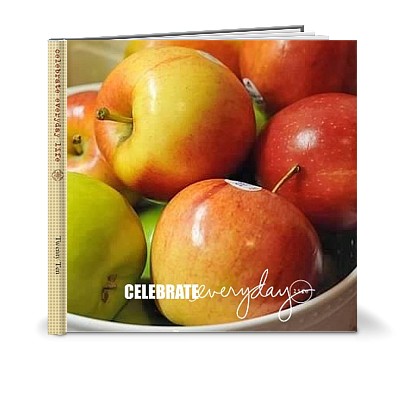 Can't wait till it comes in the mail and I can flip through it!! Happy Monday!